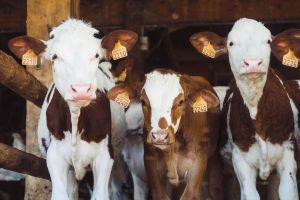 Fort Worth, Irving & Bedford, TX Livestock Insurance. Quality Coverage At Great Rates.
Are you a livestock farmer in Fort Worth, Irving & Bedford, TX seeking specialized coverage for your valuable animals? Look no further! Walters Insurance Services is your trusted partner for comprehensive livestock insurance. To know more, give us a ring at 817-720-7720.
Why Livestock Insurance is Crucial
Your livestock isn't just your livelihood; it's your legacy. Animals are a significant investment and integral to your farming operations. From disease outbreaks to natural disasters, livestock are susceptible to various risks that could set you back financially. Walters Insurance Services is here to provide you the peace of mind you deserve.
If you require personalized advice, call us at 817-720-7720, or click here -

Types of Livestock Coverage
We at Walters Insurance Services offer a range of specialized coverage options tailored to your unique needs:
Animal Protection
From disease control to accidental injuries, we have you covered.
Veterinary Expenses
Cover both routine check-ups and emergency medical treatments.
Liability Coverage
Shield yourself from legal repercussions related to your livestock.
Common Claims Covered
At Walters Insurance Services, we provide coverage for a variety of typical claims such as:
| Type of Claim | Description |
| --- | --- |
| Disease Outbreak | Coverage for veterinary costs and potential revenue loss. |
| Accidental Injuries | Costs related to medical treatments and surgeries. |
| Theft | Compensation for the market value of stolen livestock. |
| Natural Disasters | Coverage for loss due to events like floods, fires, and storms. |
Affordable Plans
Quality coverage doesn't have to break the bank. At Walters Insurance Services, we offer competitive pricing and flexible payment options. Why wait? Get in touch with us at 817-720-7720 today!
How to Get Started
Ready to secure your livestock and your livelihood? Give us a call at 817-720-7720 for a customized plan that suits your needs. You can also use our online quote request form to kickstart the process.
Why Choose Walters Insurance Services?
We pride ourselves on offering:
Customized Livestock Insurance Plans
Competitive Pricing
Expert Consultation
Excellent Customer Service