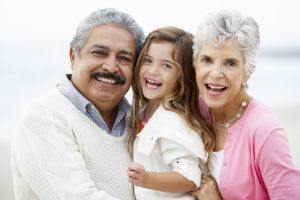 Medicare Advantage Insurance. Quality Coverage At Great Rates.
What is Medicare Advantage?
Medicare Advantage, known as Part C, is an all-in-one alternative to Original Medicare. Offered by private companies approved by Medicare, this plan covers both Medicare Part A (Hospital Insurance) and Part B (Medical Insurance), and usually includes prescription drug coverage. If you're in Fort Worth, Irving & Bedford, TX and considering your health insurance options, Medicare Advantage offers added benefits and flexibility. Call us today at 817-720-7720 to discuss your options.
Why Choose Medicare Advantage?
Medicare Advantage plans often have lower out-of-pocket costs compared to Original Medicare. They also offer additional services like vision, hearing, and dental, which are not usually covered by Original Medicare. For comprehensive healthcare in Fort Worth, Irving & Bedford, TX, Medicare Advantage is an option worth considering. Have questions? Call Walters Insurance Services at 817-720-7720.
Typical Claims Covered by Medicare Advantage
| Type of Service | Covered by Medicare Advantage |
| --- | --- |
| Hospital Stays | Yes |
| Doctor Visits | Yes |
| Prescription Drugs | Usually |
How to Enroll
Enrollment in a Medicare Advantage plan is typically straightforward. You must be enrolled in both Medicare Part A and Part B to join a Medicare Advantage Plan. Open Enrollment periods also apply. Walters Insurance Services can guide you through this process. Call us at 817-720-7720 for a smooth enrollment experience.
Is Medicare Advantage Right for You?
Medicare Advantage can offer many benefits, but it's essential to assess your needs carefully. Would you benefit from additional coverages like dental and vision? Do you prefer a broad network of doctors? These considerations can help you make an informed decision. For more help, Walters Insurance Services is just a call away at 817-720-7720.
Ready to switch or need more information? Fill out our online quote request form.